My kids have always loved scavenger hunts. We begin every school year with the tradition of hunting down breakfast with clues. My oldest has been doing scavenger hunts since he was 6 years old. He's 17 now and would still be disappointed if we attempted a new school year without a scavenger hunt.
After so many years of trying to come up with clever clues to entertain them, I jumped at the chance to use someone else's ready-made scavenger hunts.
Clued in Kids
is a fabulous new company that shares PDF and physical scavenger hunts. They generously sent us
Multiplication Dragons
as a PDF download and a physical copy of the
Princess Clue Pad
.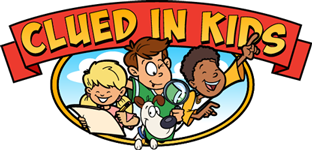 Clued in Kids recommends 10-15 minutes for set up of most of the scavenger hunts, and I would say that is accurate if you include printing, cutting, and hiding the clues. It is truly a breeze and can be done in 5 minutes!
Each clue includes a note at the bottom to tell you where each clue should be hidden. If you don't have some of the items mentioned (a television, a bicycle, etc) then you can omit the clue and go on, or add in an activity, such as jumping jacks to earn the next clue. Each card has a place to write students' names so that you can assign each clue to different players. Each set includes an Answer Key so that you can you help the hunters if they get stuck.
The Princess Treasure Hunt
costs $8.99.
It
requires no printing, arriving as a notepad in a small package. It is perfect for
ages 4 and up, though younger students will need assistance with reading. This is a great activity for
1-10 kids. Perfect for a birthday party!
It includes 12 clue pages for hiding.
I laminated my princess pages so that I could pass them on to my nieces once completed. We used dry erase markers to work through the clues. My princesses took turns with each clue. They hunted and eventually found their "treasure" in the washing machine.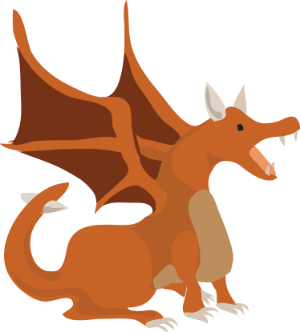 Multiplication Dragons actually contains FIVE treasure hunts, making it fun to review the multiplication tables 2-6. This is perfect fun for a 7-9 year old, though my 11 year old loved being in on the fun as well.
I used this activity as a special treat, replacing math for the day. As the kids got ready for school, I set it up and had it waiting for the math hour.
We ran across a typo in the 6-facts: one clue tells the leader to hide the card near a lamp, but it should actually be hidden with the spoons. The answer key tells the correct hiding location.
Sometimes our hunts are a fun way to hunt to breakfast. Sometimes they include special treasures like toys or treats we can all share.
I love that there is no need for me to be on top of anything. I don't have to think up anything witty. I don't have to remember where I hid anything. I just plant them, go to bed, and surprise them in the morning. It's wonderful.
Clued In Kids was created by
Helen Bertelli
, who has been creating scavenger hunts since she was a little girl, inventing them for friends in the neighborhood. Though not identical to the pay-versions, you can sample the style of these scavenger hunts through the free
Puzzlemaker,
plugging in data that you are currently studying for some fun review.
The Scavenger Hunt Clue Pads can make great
stocking stuffers
. If you purchase 3 or more, you will receive a free fold-up treasure chest. Another fun Christmas idea is the
Christmas Greeting Card,
which lets you send a hunt to a child through a Christmas card, complete with treasure. I haven't tried this one, but I plan to!
There are currently 25 hunts available and more to come! Check out some of the other puzzle options through Crew Reviews by clicking the banner below.