Heavy, not like a burden, but like a comforting blanket, the words "Be still and KNOW" have been on my heart.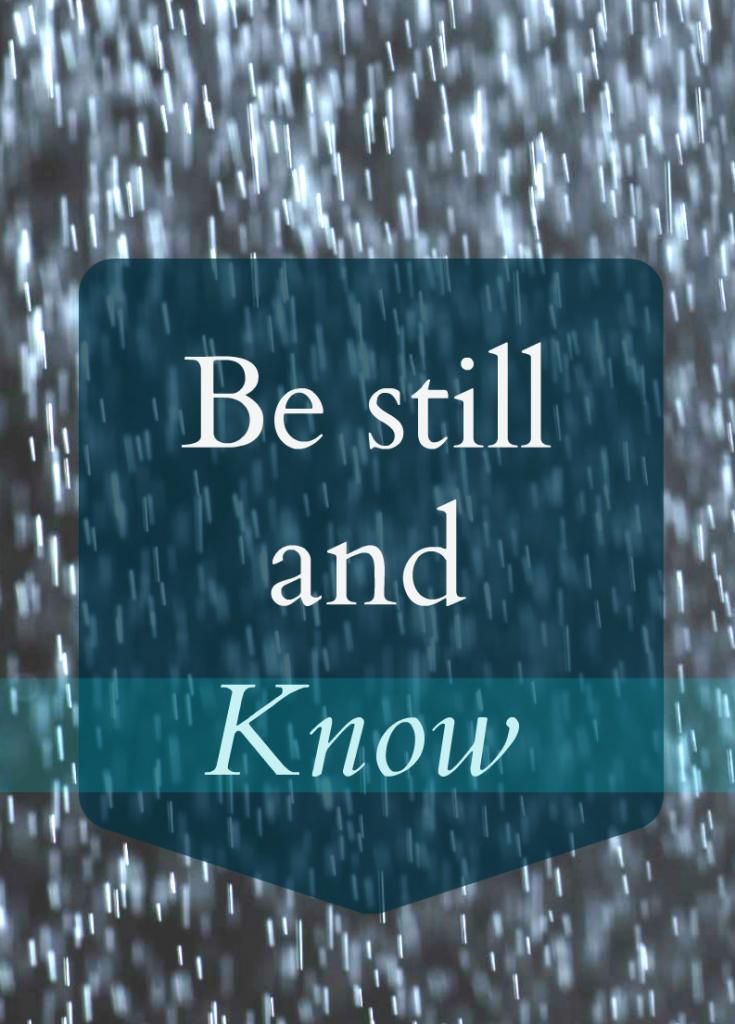 When chaos reigns around me, when I can do nothing to help those hurting around me, when evil seems to be winning, that quiet voice says, "Be still and know."
Know what?
Know that it's all going to be okay? Know that I'll get what I want? That it will turn out exactly the way I want it to?
No.
I'm to #1: be still (shut up and stop trying to solve it all) and #2: know that He is God.
He is God. He is the Almighty Creator of the universe. He is my Deliverer, my Strength. He is the air I breathe, the foundation I stand upon, the reason for everything. He is Sovereign. He is the Answer.
That's all that really matters. Situations WILL resolve. Life WILL continue. Hurts WILL heal. It might go the way I like; it might not. Through it all, He is God. I live to bring glory to Him, not to live comfortably. It is enough just to Know.
Scripture Lullabies has a CD that my girls used to listen to every night before falling asleep. This song was our favorite and it is like water to my soul.