Blog Buttons
These are used more and more often and can be a great way to help people find you. If you create a grabbable button, people can add it to their sidebar. I love adding pretty blog buttons to my sidebar because #1, I love sharing great resources with my readers and #2, they're pretty! Make yours something people can share on their blog and you'll be able to enjoy free advertising.
Buttons are also nice for signing linkies. At the bottom of this post is an example of a linky that
you
should be signing! An attractive blog button is a great image to link to! If you are a review blogger and sharing an image link to your reviews alongside 100 other reviewers, you'll draw more readers by linking to an image of yourself or your blog button (which represents you) than if you link to an image of the product. Stand out. For example, in the
following link
, which blog posts would you click on? I am drawn toward #32, 33, and 57. They are crisp. They stand out and draw the eye.
There is so much information available online, people are overwhelmed and won't click on just anything. They click on the things that have the appearance of promising to be worth their time. Take the time to make it look nice and they'll take the time to read.
To create my blog button, I used the advice from
Musings of a Housewife
, except I used Gimp instead of Photoshop.
Gimp
is a free program that is very similar to Photoshop, but much more on the free side. Nowadays, you can use picmonkey (another free option), which is even easier.
Gather images for your blog from
Shabbyblogs
,
Canva
(also some for purchase),
Picmonkey
,
Wikimedia
, and my latest favorite:
Photopin
. These search results at the top have a fee, but below the dotted line is all free. You can purchase images through
iStockPhoto
,
Shutterstock
, or digital scrapbooking sites. Personally, I don't think it gets better than
Kay Miller Designs
. Her images are very inexpensive and they're just beautiful!
Kevin & Amanda
(in my sidebar) is a great place to start collecting great fonts for your button. Picmonkey and Canva offer several selections, as well.
To make my blog button "grabbable", I used the code from
Bloggersentral's advice.
My current button is pretty when it is large, but when I use it to sign linkies, it displays small and the brushstrokes give it a fuzzy appearance. It definitely needs to change.
There are blog buttons all over the interwebs, but you can see some of my review friends' buttons by clicking my "blogging buddies" box, which you can also find in my sidebar.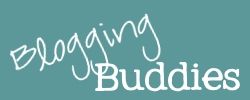 This leads to gobs of buttons, which can give you an idea of what style you might like. You'll also see which buttons stand out and grab your attention where some fade into the background.
Personally, I think the buttons with a frame look more sharp. What do you like best?
Browse buttons and figure out what looks nice.

Play with a button of your own. Slap some together in picmonkey and see how easy it is.

Share your new button! (or share button options and ask for feedback)
Link up to share your blog and what you're up to with the Summer Blog Beautification Project!