Last year, I shared
a remedy
for mosquito bites that is insanely simple and chemical-free. I'm sharing again so that no one misses this awesome tip!
It's simple: just draw a circle with an ink pen around the bite. It instantly stops the itch.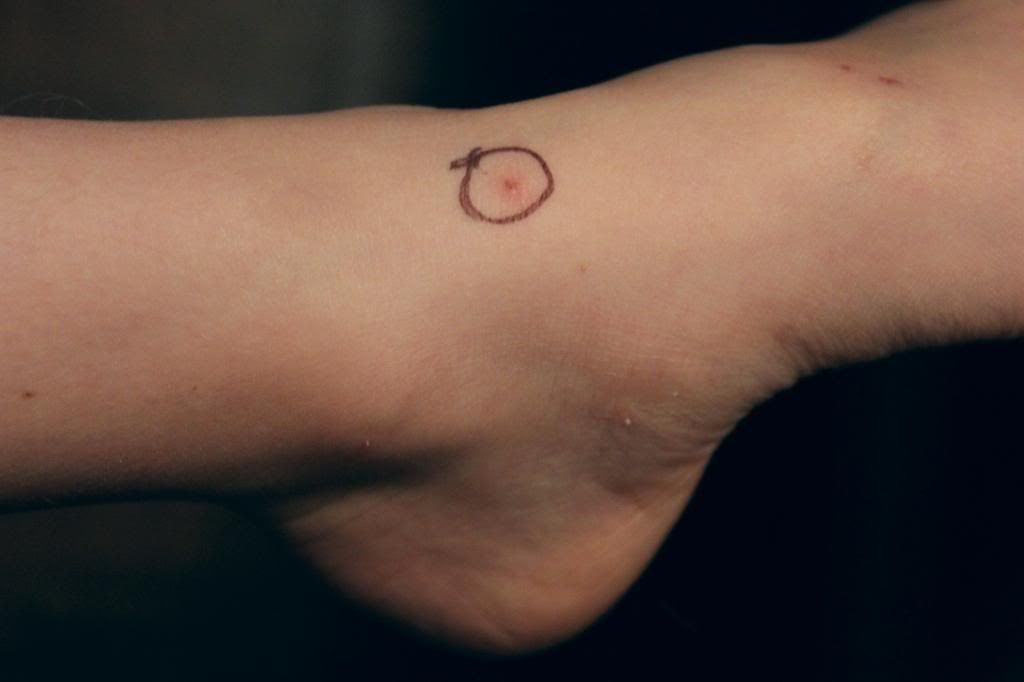 You need to press a bit, but no need to bruise the child doing it. The pressure really seems to be part of it though because I've also had success using a knitting needle instead of an ink pen.
Sadly, this does NOT work for tick bites. I would love to hear why that might be, if anyone has any insight. For tick bites,
After Bite for Kids
is the best stuff we've found. It's amazing! For whatever reason, the Afterbite for adults does not work nearly so well. We all use the stuff for kids.