Apologia has never failed to be a hit with my family. This year, we've tried a new subject with them: worldview studies for students in grades 1-6.
Apologia Educational Ministries
sent us a high-quality set of books, which included the following:
What on Earth Can I Do?
(hardback book)
What On Earth Can I Do Notebooking Journal
What on Earth Can I Do? Junior Notebooking Journal
What on Earth Can I Do? Coloring Book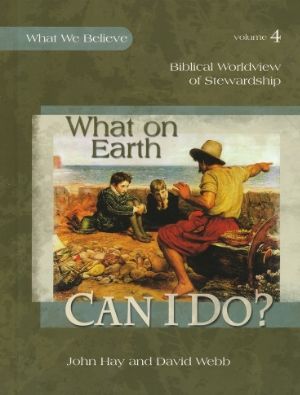 Every afternoon, I read this book during our after-lunch Circle Time. Though intended for elementary students, my 14 year old son joins us and has not been a bit bored. He admits he has enjoyed listening to the readings. While listening and discussing, they take notes in the journals or color with the coloring book.
The website description says the book helps them "develop a healthy self-image". This phrase can be overused and sometimes has a cloudy meaning. In this case, I believe it is refering to our identity in Christ. The reading we've covered helps students see their place in God's story and helps develop their view of who they are in Christ.
Textbook
The textbook is $39. It contains 8 lessons which can each be spread out over several weeks. A recommend lesson plan divides the entire book into 48 study days, with 6 of these days spread over three weeks, making it a semester-long course.
There are several sections found within each lesson. These components are:
The Big Idea:
an introduction to the upcoming lesson plus a brief overview of previous lessons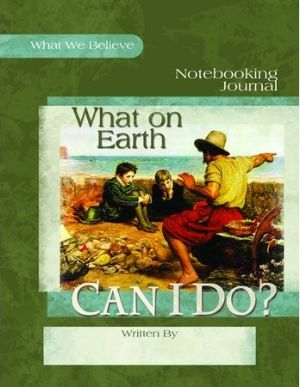 What You Will Do:
a statement of the learning objectives for the lesson
Short Story:
a fictional story of elementary children demonstrating what a wordlview looks like in action.
Think About It:
provides questions that encourage them to dig deeper and to provide the teacher with a gauge of their comprehension.
Words You Need To Know:
Vocabulary words
Hide It in Your Heart:
2 Bible verses to memorize to express the main theme of the lesson plus a character trait.
Integrated Learning:
Articles that help integrate the learning initiated in the lesson.
What Should I Do?
Highlights character traits for students to demonstrate.
Prayer:
The conclusion of the main body of the lesson, giving thanks to God.
Parables of Jesus:
elaborate retelling, with imagined details, of parables originally told by Jesus.
Going Deeper:
Discussion questions to help students apply the parables.
House of Truth:
This is included in 4 of the 8 lessons as a memory tool and visual aid to help answer the questions
Who is God? (foundation and Fellowship Wall)
Who Am I? ((Image-Bearing Wall)
Who is My Neighbor? (Servanthood Wall)
Why Does He Need Me? (Stewardship Wall)
Journals
In addition to this material in the textbook, there are also extra assignments in the optional journals to aid in the lessons. The textbook highly recommends encouraging students to create personal notebooks to journal as they learn. The Apologia journals are intended to make this easier.
There are two journals available: the regular
Notebooking Journal
($24) and the
Junior Notebooking Journal
($24). They are very similar, but the junior journal is simplified and provides grammar-staged writing lines. Both journals are made with heavyweight paper with beautiful, muted graphics.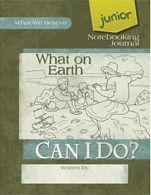 The Journals have these components to accompany each lesson:
Blank Note-Taking Pages
: plenty of space for ntoes, drawings, or pasting in.
Think About It:
Reading Comprehension Questions.
(Junior notebook replaces this portion with a coloring page)
Words to Know:
Vocabulary words for each lesson with room to write the definition or draw something to prompt the memory for what the word means
(Junior notebook uses fill-in-the-blank)
Hide It in My Heart:
space to write out the Bible verses
Make a Note of It:
Space to record answers about how to apply the lesson to life
Word Puzzles:
Crosswords and word search puzzles
Mini Books:
Lapbook styled crafts for those visual and kinesthetic learners
My Prayer:
space provided for students to write or draw their own prayers.
Praise Report:
space to record how God is answering prayers.
I Spy!
: space to write or draw "where you have seen God"
Living Out Loud:
page to record the ways you are ministering to others.
Do You Remember:
Review pages
Find Out More:
lists of activities, books, music, websites, and movies to help dig deeper into the themes taught.
My children are not fans of pre-packaged journals or notebooking tools. They much prefer the personalized look of a homemade journal. For the purposes of reviewing the product, I did make them use the journals, but they did not enjoy it. They really just loved listening and coloring. They enjoyed copying their Bible verses, but that's about it.
The Coloring Book
, which can be purchased separately to accompany the text, was enjoyed by both of my girls. It was nice for them to color in while listening to me read. The pictures are perfect for coloring. There are a lot of stories in the book and they have a picture for each of them. This is 64 pages long and costs $8.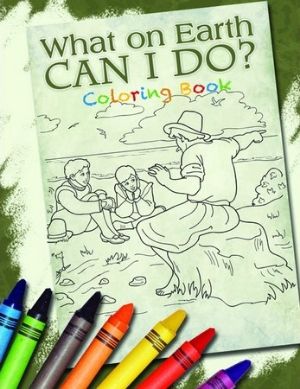 Our Thoughts
My kids like it. They are not begging to read it every day, but they sincerely enjoy it. They really enjoy the stories, but as I said, not the journaling.
I have always loved Apologia publications, but this one is not my favorite. I feel uncomfortable with the frequent changes in Bible translations. Verses that are just one line away from each other can switch from NCV to NLT to NKJV to ESV. I'm not a "King James only" believer, but the constant changing from version to version seems as if they are choosing the translation that sounds best like the meaning they are trying to attribute to a verse. If a few words variations can change the support of your message, then it seems like a weak foundation for a message. But this is Apologia, so surely that is not the reasoning behind this, right?
The stories really are fascinating, but the frequent changes make me dizzy. Lesson 1 begins with a story about an actor from the laste '30s, named Claude Rains and then segues into the Biblical life lessons we can learn from his acting example. This jumps to a page about Hitler and then a 10-page fiction story about children during the Blitz (and a story within the story about WW1), then a page on Charlie Chaplin. These are followed with a brief section on vocabulary and Bible verses before moving on to the story of Maria Von Trapp, the story of the Apocolypse Tapestry which was commissioned during the Hundred Years War which tell the story of the book of Revelation, a story of a weaver and his apprentice, the story of Corrie Ten Boom, and finally the story of Ulysses S. Grant earning the nickname of "Unconditional Surrender" Grant. There are questions and a prayer and then a very descriptive account of the parable of the Prodigal Son. This last one is a little over 10 pages long. The pages are not small, but are of a full-sized textbook layout.
Believe it or not, the stories all tie together. But it makes me dizzy following it. The frequent changes keep the kids engaged and listening, but I worry that the theme gets muddled. It is a lot of reading. The reading is very informative. However, it doesn't feel very thought-provoking. Don't get me wrong, it teaches
very
good things, but it doesn't seem to inspire much by way of discussion or questions. Because of this, it seems to tell us the good things we are to believe as Christians, but it doesn't feel as if it provides students the chance to come to their own decision or to "own" the lesson.
As a Christian worldview course,
What We Believ
e focuses on laying foundations for the believer rather than focusing on apologetics and other faiths, which I appreciate. It falls more in line with what adults would read as a devotional. The authors, I've read, are Calvinists and some have said the reformed stance does come through in the writing somewhat, but I haven't noticed anything for or against it in the book yet. The book itself states that it has omitted things that might be controversial within denominational doctrines. We are around 7 weeks in and I agree that they seem to have omitted things that might polarize families.
The purpose of a worldview curriculum is to help students develop their own Biblical worldview, which is the lens with which they approach the world. Everyone already has a worldview. Everyone. And when given data, it is observed through that lens. If a curriculum simply tells them what their worldview should be, it becomes more data to be observed. If it did include Reformed theology and was read by an Armenian family, it would be dismissed as incorrect, and vice-versa. If instead, the material included verses and prompting questions, the students could be guided toward developing and growing a worldview.
This sounds terribly unprofessional, but there is something I can't define that makes me feel uncomfortable with the book. I hate to say something without backing it up, but I strive to give honest reviews and I feel it needs said. My children love it. The quality of the books is impeccable. The content has seemed very good, but something in me just feels on guard each time I read it. I have a high regard for Apologia and their material, so I did not enter this review with any suspicions that it would be anything but marvelous. As we continue the series, I hope to have a better idea what it is that leaves me uncomfortable and I will share it when I figure it out.
Until then, I can most honestly say that the kids really like it. The lessons involve a lot of history stories, which they love. The lessons all teach very good things. The quality of the books is very nice, and they are full of beautiful art and photographs.
Be sure to click the link below to read other thoughts from Crew members who also reviewed this book.