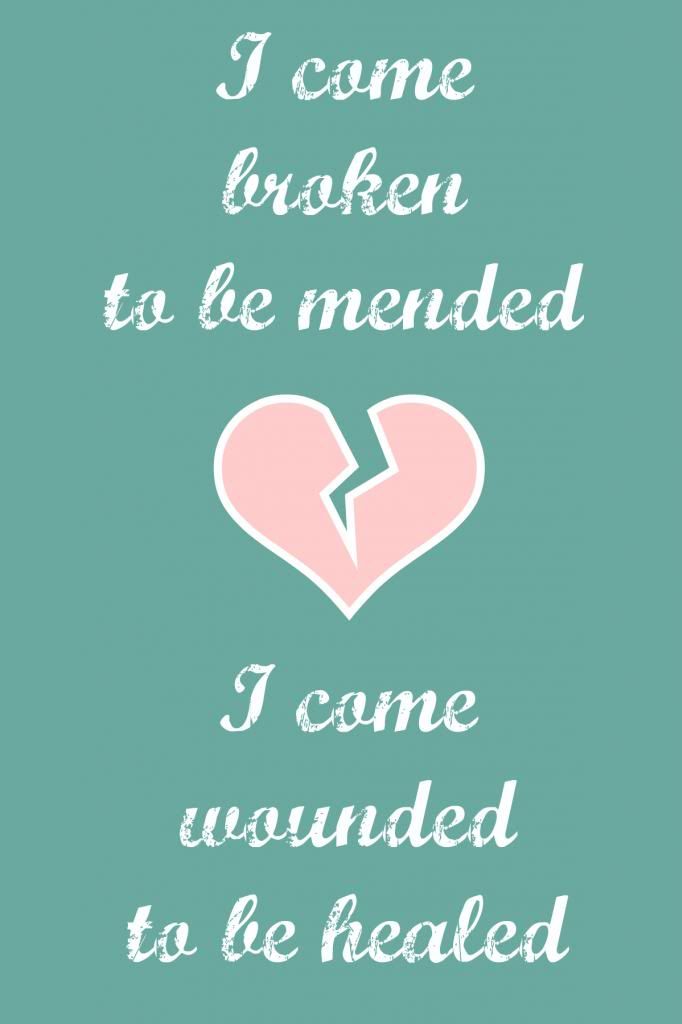 Every now and then, I get this idea in my head that I have things figured out. It's laughable, really. And it lasts all of five minutes. Sometimes, I'm well aware of my failings, but it doesn't stop me from bull-headedly pushing onward, convinced I can improve things if I only try harder.
Thankfully,
He Who began a good work
in me is determined to see it through to completion. Be it a forgotten bill, a child needing stitches, or a generous gift...somehow He grabs my attention every time and reminds me that He is the one that works all things together for my good. He is the one who is my strength. He is the one who gets the glory in this relationship.
My one fear is bitterness. I fear that I will not soften my heart when He asks me to step down and listen. I fear that the events He brings into my life to get my attention will be ignored until my heart hardens. I definitely have it in me. I could be the one choosing bitterness and instead of thanksgiving. Each time I gripe about something, I feel it inviting me to give in and embrace it. I don't want that. I want to always respond and be pliable, useable, and broken.