I was lucky as a student. I was a visual learner who soaked in what I saw. I never had to study, and never had to take home school work. I scribbled out my papers during or before class. It was a rough day when I had to write a quick essay during lunch (after I ate, of course.) I wasn't a genius, and I knew that. I knew that most of my friends were smarter than me, but I knew how to do what was necessary to get an A and that's as far as I went. I had no study skills or real understanding of learning. My friends might have worked harder to get their A's, but they knew how to study and they really learned. I could see the difference. Some friends never achieved their A, but I knew they worked very hard for the grades they did earn.
For my sons, I was unable to pass on any knowledge about how to study. I never learned myself and they seem to have the same instinct for figuring out what is necessary without the motivation to do more than that. Because they are both now in high school, I knew it was time to work on this.
Victus Study Skills System
offered a great solution to our dilemna*. They sent us a
student workbook and teacher's edition
to help us figure out how to study.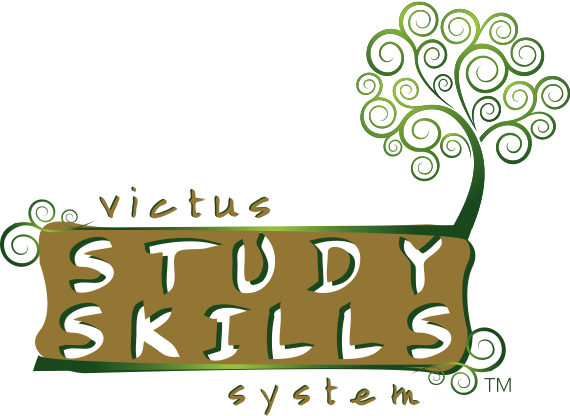 The program is geared toward 5th to 12 grade students and can be worked through independently if you use the DIY workbook, which costs only $5 more than the regular student workbook. Instead, we worked through it together. To work through it, we sat down together and read through the material, discussing the assignments in the workbook and the premise behind all of it. The entire program can be worked through in only one week, doing it one focused hour per day.
Victus teaches that there are 3 Foundational Cornerstones**:
Where am I now?
Where do I want to be?
How do I get there?
It's basic, but it is very effective. I found myself applying it to my own life. Where am I in my financial planning process? Where am I as a homemaker? Where am I as a teacher? Wife? It's hard NOT to think about it like that now. Of course, there are so many areas that we want to improve, but it is not longer a matter of feeling overwhelmed at the things that we want to change, but a process of identifying what specific things need to change to get us where we want to be.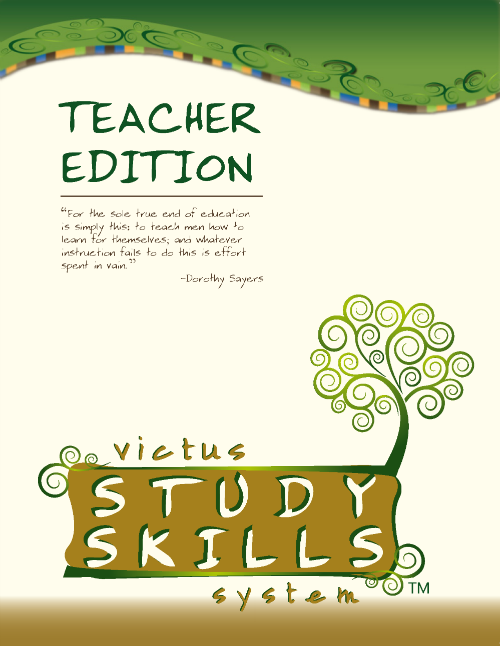 Lesson 1 helps students gauge the reality of the answer to "Where am I now?" by examining their study habits with a checklist.
Lesson 2 expands on that first cornerstone and helps them figure out their personal learning style. This one was very interesting for discussion, but not we never could determine Ethan's learning style. He rated equally on Visual, Auditory, and Kinesthetic.
Lesson 3 Introduces goal setting, helping the student develop a vision for where they
want
to be. This begins with figuring out priorities. I really appreciate that the authors encourage students to remember that their faith is of primary importance on that list.
Part of Lesson 3 includes logging the areas where we spend our time, helping them see where their priorities are based on what they do rather than what they say. This was difficult for us because all of us tend to waste a lot of time doing five minute stretches of nonsense distractions. Perhaps if we logged it more carefully, minute by minute, it would have helped us more. Instead, we have 7 hours of education that we know probably included at least an hour of distracting entertainment.
Lesson 3's goal setting begins with fall goals, the student workbook prompting them in different areas such as academic subjects, hobbies, health, relationships, etc.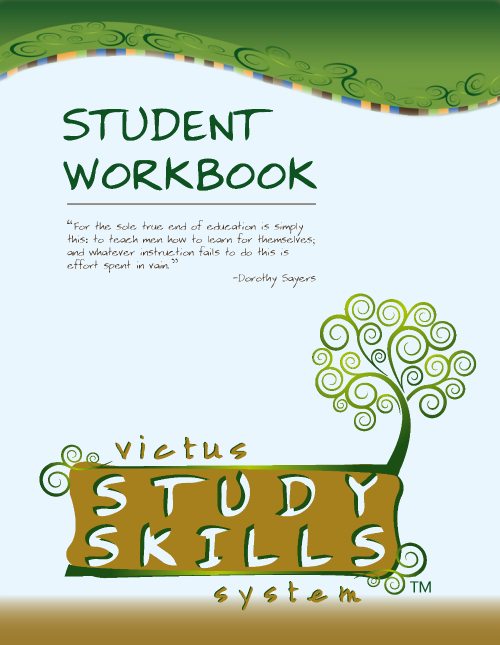 And then we get to the third cornerstone: HOW do I get there? Victus Study Skills offers practical lessons to help students get where they want to be.
Lesson 4 teaches Time Management
Lesson 5 teaches Organization and Study Environment.
Lesson 6 teaches a method known as PQRST, which helps students to change
how
they think
Lesson 7 teaches Listening, with practical tips about how to do it rather than just urging them to do it.
Lesson 8 teaches Note Taking, and even introduces using shorthand.
Lesson 9 teaches Test Taking, integrating the skills they learned in previous lessons.
Lesson 10 reviews previous lessons
The books also include an extensive appendix, with many helps such as mnemonic devices, logs, flashcards, and more.
Our experience with it
Okay, I'll be honest: my boys groaned when I told them we were going to do this. But they quickly jumped in and continued conversations long past lesson time. It is an interesting study and it has them focusing on their favorite subject: themselves! It is fun to figure out how and why we do things! I am seeing them work more thoughtfully and I am confident that this is helping them develop skills they will take with them, not only for school, but for life.
The Teacher's Edition is $40 and the Student Workbook is $20. Sometimes it is possible to avoid buying one or the other with some programs, but I would not recommend it in this case. Both books are very important to working through this program successfully. It is possible to purchase a DIY workbook that would exclude the need for a teacher's guide, but would also have the teacher less involved in the process. It is a nice process to be able to share and learn together.
Check out Victus on
Facebook
.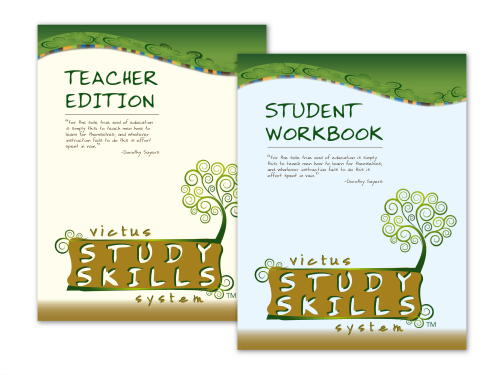 *as a side note, I have to say that I lost an hour of my life in the writing of this review, while researching why spell check would not recognize my spelling of dilemna. Apparently it is a world-wide mystery that no one can explain, but millions of people were taught the improper spelling of the word. The correct spelling does NOT contain a silent "n", but the proper spelling looks all kinds of wrong to me.

** we also lost an hour of our lesson time over the idea of 3 cornerstones. My sons insisted that buildings only have one cornerstone and that this book could therefore not be trusted. We studied free masonry and the dictionary and proceeded with the book.