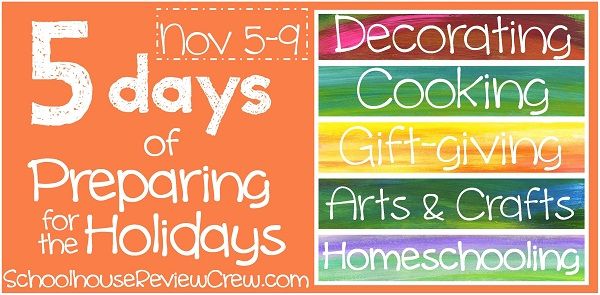 Our Thanksgiving holidays are easy: everyone brings something they like. Younger family members experiment and bring new dishes and ideas (I have a feeling that Pinterest is going to be one of our favorite dinner guests this year) and older members bring their dishes that have joined the table for years. It just wouldn't be the same without Grandma's hot rolls, right? Every year, we gather with Chris' family for Thanksgiving (and mine a couple days later) and my family for Christmas (and with his a couple days later.)
Advent means lots of cooking all season long. It's one of our favorite activities! Advent food traditions start the night after Thanksgiving for us with our cold plate meal to sustain us through the heavy task of decorating.
We do feed them throughout the rest of the day, even though this photo makes it look as if Joel is starving. The truth his, he burned a lot of calories dragging those boxes down from the attic.
Cookie baking is one of our favorite activities to do together. We sample cookie recipes from around the world, but always settle back down with a yummy, standard Sugar Cookie. We have a tradition each year that involves getting together with some good friends and decorating cookies together. We've done it since our boys were babies. Now some of their babies have babies! It's still a favorite tradition.
Last year we learned that not all of the holiday cooking needs to be edible. We had a blast adding Christmas confetti glitter to a homemade play-doh recipe.
All of these ideas and recipes are available at
Advent Idea Box
. Come and visit for more free Advent activities and ideas.
As you can see, I'm in the very early stages of transferring my blog over here and I could use a little help getting it established. If you would be so kind as to sign up in the sidebar to join this site, I will use that contact information to send you my Holiday Cookbook in PDF format.