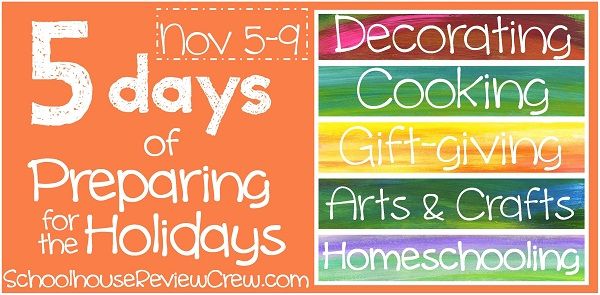 Homeschooling during the Holidays can be difficult for a lot of families. Moms are exhausted, kids are wired. It always seems like there isn't enough time for everything. We pause our regular classes and start Christmas School during the weeks of Advent. This year, Advent is just over 3 weeks long. There is a week between Thanksgiving and the beginning of Advent this year, which gives me extra time to prepare crafts and activities.
These three weeks make a great time for a unit study, if your family enjoys them. Instead, we do a sort of Unit Study every day during Advent. Our Christmas School activities involve cute math worksheets printed off of the internet, Bible memory with our Jesse Tree traditions, lots of reading and copywork, and lots of crafts and activities as we study different countries around the world and some of their traditions and foods. All of this (minus the math worksheets) is shared at
Advent Idea Box,
which we've been tinkering with for a couple years now.
If you use the site, I would love to hear how you incorporate it into your homeschooling days or Christmas traditions. If you have any tips or suggestions, I would love to know how to make it better for families to use!
Note: there are Amazon ads in the sidebar. Please feel free to ignore them. They are there to go toward our book addiction. Last year was our first try with ads and we actually accumulated $50 after someone used the link to purchase a kindle and some other gifts. It was a nice Christmas surprise!