Monday, the 9th day of Advent
Advent Verses
Zechariah 9:9 tells us the King will come, riding on a donkey. Matthew 21:4-9 confirms that it happend just so.


Jesse Tree
I need to apologize. I am giving more verses and ornaments than my family actually uses, in case some of you like to do Jesse Tree on Saturdays or sooner than December 1st. I accidentally gave you some verses out of order. Last week, I gave you Jacob's verse before I gave you Isaac's verse! If you have already done this portion, you can look back to Saturday's Jesse Tree to pick up Isaac's verse (a really good one!) I'm sorry for the confusion!
Today's verse tells of Jacob's name being changed to Israel:
Then the man said, "Your name will no longer be Jacob, but Israel, because you have struggled with God and with men and have overcome." - Genesis 32:28
That's a lot of story to sum up with our children, but very interesting! A simple drawing of a ladder makes a nice ornament for today. If you are making ornaments, today would be a fun day for children to tie or glue a small ladder out of sticks or toothpicks.


To Explore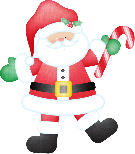 Santa Claus! My family doesn't do "the Santa thing", but this figure has a rich history worth learning. Originally known as Nicholas of Myra (where he became a bishop,) he is now associated with many names and legends. Born in present day Turkey, he was raised in the Christian faith by wealthy parents who died while he was still a youth. He used his inheritance to assist those in need, dedicating his life to serving God. The anniversary of his death is celebrated on December 6th as St. Nicholas Day.
Twas the Night Before Christmas is a poem that was written by Clement C. Moore as a present for his children. It was published in a newspaper and became instantly popular. This poem has been a key influence on the Santa Claus figure many children adore. His shape, color, and expressions that we all think of when we see Santa all originated with this poem. The names of his reindeer, his use of a sleigh, all give a hat tip to Mr. Clement C. Moore. A beautiful version to read is a 1912 version with illustrations by Jessie Willcox Smith, though there are many other delightful versions available. The JWS version is available free, online here.
Sinterklaas and His Helper is a book prior to the Clement C. Moore tale. It spoke of St. Nicholas bringing presents down the chimney, but had him riding rooftops on a white horse after travelling by steamboat from Spain. The St. Nicholas Day Song, still sung by Dutch children sings of this. The lyrics are found here.
To read about the legends associated with St. Nicholas, see here.



Christmas Around the World
Our English name of Santa Claus derived from a version of the Dutch name for Saint Nicholas: Sinterklaas. The Feast of Sinterklaas is a distinctly Dutch tradition. What a perfect time to celebrate Holland!
To read how Saint Nicholas is received in the Netherlands, visit here.
Some Dutch traditions are a tad ornery, but in their gift giving, they emphasize the unique efforts that go into giving the presents and not on the monetary value of the presents. This is certainly to be admired.
A distinctly different addition to the Santa Claus story can be found in the Netherlands celebration of a character known as Zwarte Piete. Parents might want to use caution in investigating this part of the story. Some images shown in search engines are frightening and others, quite racist. For an explanation, see here.
In Dutch, Happy Christmas is said as "Prettige Kerstfeest!"



Hands On (cooking, coloring, creating)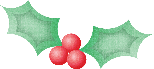 One Dutch tradition is sharing uniquely disguised presents and requiring an elaborate hunt for them. What a fun day to have a scavenger hunt! Surprise a family member today by placing a note for them by their plate or some other conspicuous location which leads them to another note, leading them to yet another note. Eventually, the clues should lead them to a prize. Clues can be drawn pictures for younger children or more complicated riddles for older children. "Brrrrr, it's cold in here!" could lead to an envelope in the freezer . "You're so sweet, much like the bowl I'm hiding in" could lead to the sugar canister. Visit here for more (and better) ideas.
Poems are very popular this time of year in Holland; try your hand at writing poems today!
Letters made from chocolate are very popular in Holland. If you are feeling ambitious, try melting almond bark into alphabet letter forms for the initials of the recipients' names.
Music


Books
Rich with history, but probably more appreciated by adults -
Fun tale of the Baker's Dozen -

Games


Movies
Miracle on 34th Street (updated, free version)
Veggie Tales (We love this one!)